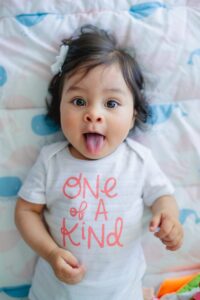 Hope's Bridge keeps displaced children out of the foster system with a non-custodial alternative. Hope's Bridge works with the Department of Children's Services to place children in Christ-centered homes until reunification or adoption can be achieved. Our purpose is to love, serve and live in community with families who have boldly opened their homes to these vulnerable children in the name of Jesus Christ.
With over 15,000 children in foster care in Tennessee, 4,000 of these are under 4 years-old. The system is overwhelmed and often children become a statistic, being bounced from home to home for years. Our hope is to give permanency to these children who are unable to return home.
Rising abuse, neglect, and drug exposure have created a true crisis at our children's expense. We believe that the Church is called to step in the gap and love these forgotten kids. Hope's Bridge makes this possible.